Not too long ago, my son fashioned a hand-made bracelet made out of colorful macaroni. This is him wearing it...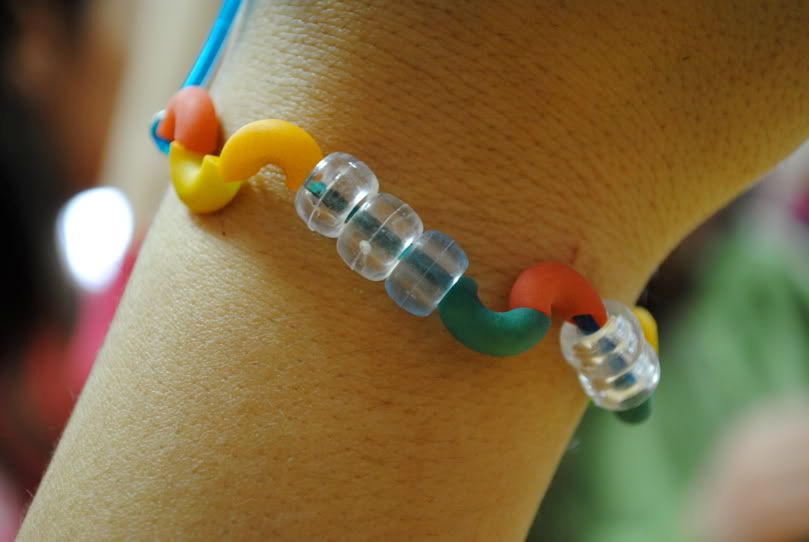 Imagine my surprise when he says to me, "Mommy, I want you to have it. That way when you wear it, you'll remember that I love you." Boy did my heart melt! It was actually a bit small for me, but nonetheless, it's probably the most treasured piece of "jewelry" I now own.
Later on that night, after he had gone to bed, I was still so touched by his gift that it prompted me to write him a little note, an outpouring of how much I loved and appreciated him....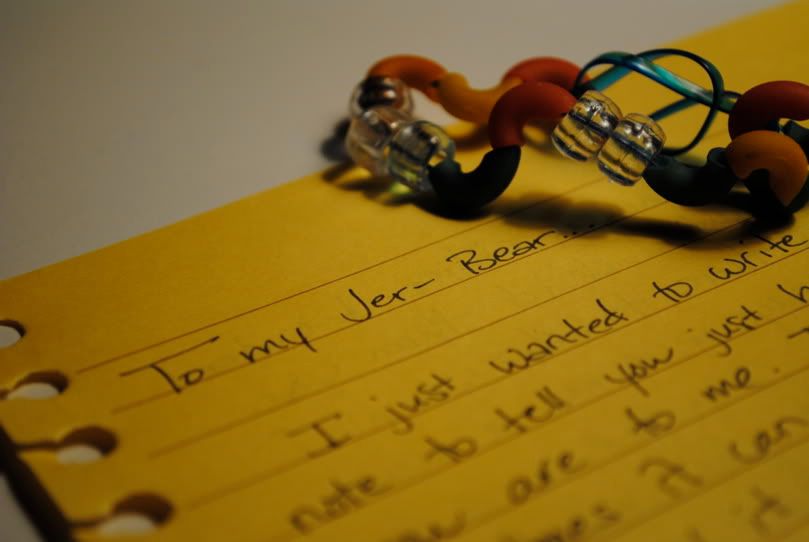 A child's love is truly unparalleled, unconditional, and everlasting.