One of my favorite places to shoot macro-shots is on the windowsill in my dining room, mainly because that's the part of the house that get's the most sunlight, hence it has the most natural light. I took some random shots of different objects around the room, and the result was pretty interesting. The items I choose all had mostly smooth textures, and it's interesting to see the contrast between them and the rough wood of the windowsill. See for yourself....

A few rocks from my candle display.
A much more precious rock!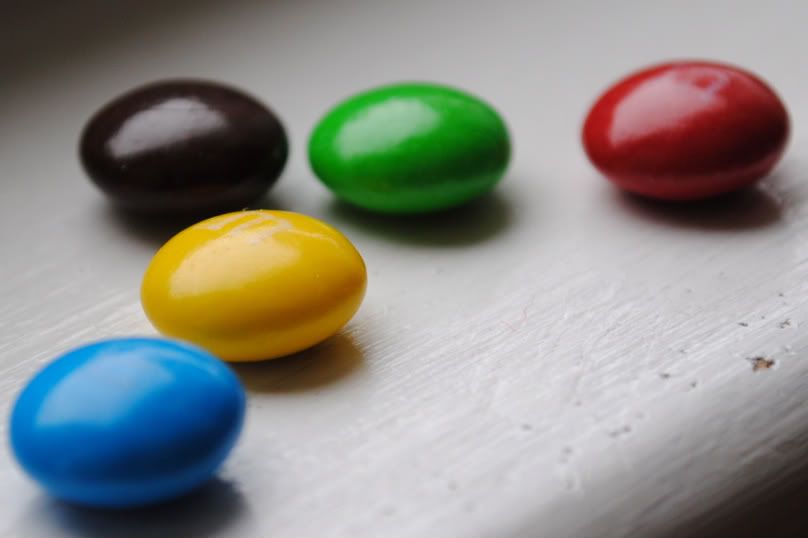 Yummy M&Ms! Which is your favorite color?